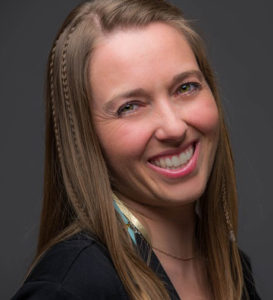 Owner Kelly Lydick received her Bachelor's degree in Writing & Literature, with emphases in Psychology and Music, from Burlington College, and her Master's degree in Writing & Consciousness from the New College of California. Her writing has been published in literary and commercial magazines in the United States and Canada. She is the author of Mastering the Dream, and co-founding editorial board member of Immanence Journal. She is also an exhibited and published photographer, award-winning classical pianist, and has 15 years of experience in book publishing and education.
Kelly's primary training in spirituality and metaphysics includes work with Rabbi Michael Shapiro, and Mary Bell of the Foundation for Unity Consciousness, with additional training in Wing Chun Kung Fu and Qi Gung. Kelly is an intuitive/clairvoyant and Soul's Journey Lightworkers advisor, and holds certifications as a Reiki Master, Meditation Facilitator, Crystal Reiki Master, Animal Reiki Master, Past Life Healer, and Gateway Dreaming™ Coach.
She holds professional memberships with the International Association for the Study of Dreams, where she has presented her work on dream studies, the Academy of American Poets, and the Arizona Authors Association.
In 2016, Kelly was honored with a Juno Award from the internationally-renowned Omega Institute of Rhinebeck, NY, for her service work in women's leadership for her business Waking the Dream.
As owner of Waking the Dream, Kelly is passionate about working with individuals, groups, and small and large businesses to provide services in writing, editing, publishing, and the creative arts, including media releases, book projects, media interviews, marketing materials, and one-on-one consulting.
Individual creative consulting and group workshops in metaphysics, personal development, and creative development include modalities such as dream work, intuitive counseling, meditation, past life healing, guided visualizations, and consciousness expansion.
A keen understanding of the energetics that move the creative spirit from the soul, through the heart, into the mind for conceptualization and creative execution and, finally, out to the public to be received, informs the services that are offered at every stage of the creative process.
Clients include individuals, art galleries, published and aspiring authors, small and large publishing companies, and those who wish to awaken to their dreams of personal development and greater spiritual connection.
We look forward to growing with you.
Additional Media
Listen to Kelly's radio segment on Speak Up Talk Radio. Click here to listen.