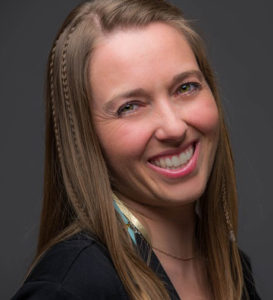 Owner, Kelly Lydick
Kelly received her Bachelor's degree in Writing & Literature, with emphases in Psychology and Music, from Burlington College, and her Master's degree in Writing & Consciousness from the New College of California. Her writing has been published in literary and commercial magazines in the United States and Canada. Her work has also been featured on NPR's The Writers' Block. She is the author of Mastering the Dream, and co-founding editorial board member of Immanence Journal. She is also an exhibited and published photographer, award-winning classical pianist, and has 15 years of experience in traditional book publishing and education.
Kelly's primary spiritual training includes work with Rabbi Michael Shapiro, and Mary Bell of the Foundation for Unity Consciousness, with additional training in Wing Chun Kung Fu and Qi Gung. Kelly holds certifications as a Reiki Master, Meditation Facilitator, Crystal Reiki Master, Animal Reiki Master, Past Life Healer, and Gateway Dreaming™ Coach.
She holds professional memberships with the International Association for the Study of Dreams, where she has presented her work on dream studies, the Academy of American Poets, and the Arizona Authors Association.
In 2016, Kelly was honored with a Juno Award from the internationally-renowned Omega Institute of Rhinebeck, NY, for her service work in women's leadership for her business Waking the Dream. In 2017, she was awarded a Professional Development Grant from the Arizona Commission on the Arts, a National Endowment for the Arts Program.
As owner of Waking the Dream, Kelly is passionate about working with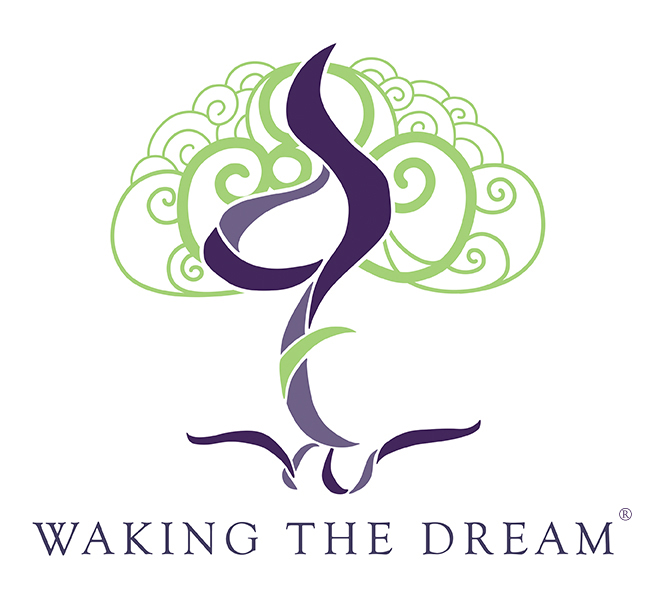 individuals, groups, and small and large businesses to provide services in writing, editing, publishing, and the creative arts, including media releases, full-scale book projects, media interviews, marketing materials, and one-on-one consulting.
Individual creative consulting and group workshops in personal development and creative development include modalities such as dream work, intuitive counseling, meditation, energy management, guided visualizations, and consciousness expansion.
A keen understanding of the energetics that move the creative spirit from the soul, through the heart, into the mind for conceptualization and creative execution and, finally, out to the public to be received, informs the services that are offered at every stage of the creative process.
Clients include individuals, art galleries, published and aspiring authors, small and large publishing companies, and those who wish to awaken to their dreams of personal development, creativity, and greater spiritual attunement.
Our mission at Waking the Dream is to inspire, educate, and transform. We look forward to growing with you.
Additional Media
Listen to Kelly's radio segment on Speak Up Talk Radio. Click here to listen.
Listen to Kelly's radio segment with Empire Radio Now. Click here to listen.
Team
Melissa Nazario, Designer
Melissa Ruisz Nazario stumbled upon her love for graphic design in 2007, when, as the education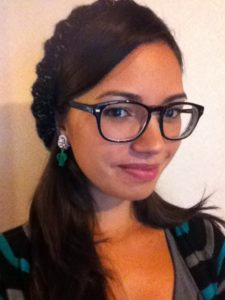 department head of an art museum, she had to create promotional printmaterials for the events she was planning. It was, more or less, love at first click, aligning her visual creativity with her analytical eye for detail and clear written communication.
Melissa works with businesses and solopreneurs to create beautiful, modern visual assets for print and web that will resonate with their ideal customers and communities.
She's also the creative director for Total Okinawa Magazine, the production manager and webmaster for Immanence Journal, and a technical writer and quality assurance specialist for Advanced Computer Learning Company.
Melissa earned a Bachelor of Arts in Communications from Valparaiso University, and a Master of Arts in English and American Literature from The University of Texas at El Paso. Her Master's Thesis, "Parting the Shadowy Veil: Trauma, Testimony, and Shadow in Toni Morrison's Beloved," examined the novel's symbols of trauma through the lens of Jungian psychology and Victor Frankl's concept of testimony. It received the UTEP Honors Convocation Award for Outstanding Master's Thesis in English in 2006.
Fueled with yoga and bulletproof coffee, Melissa is also a mixed media artist, Reiki Level II practitioner, and Archangelic Light Master.
Vendor Partner
Kemi Oyesiku, Poles Apart Design
Kemi is a website designer and developer who builds engaging web experiences on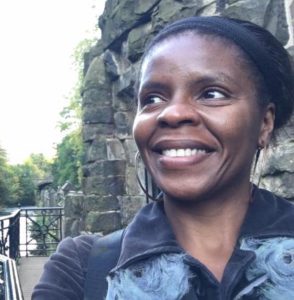 content management systems (CMS) such as WordPress, SaaS platforms, and social network web applications. Before she opened her business, Poles Apart Design, Kemi worked for Adobe Systems, Inc. as a Senior Front-End Developer developing facebook web applications for interactive marketing campaigns (contests, polls, quizzes) for brands such as Kohls, Chase, and Hilton Hotels.
Currently, Kemi specializes in WordPress Front-End development, and builds engaging, optimized, and responsive custom WordPress powered websites for her clients. She works with well-funded non-profits, entrepreneurs, writers, authors, and small business and design agencies using her coding skills, keen eye for design, and deep understanding of back-end technologies. Also, as a Technical Writer, Kemi translates technical gibberish into plain English for the everyday non-technical person.
In partnership with Waking The Dream, Kemi has teamed up Kelly to offer special rates for new and existing websites powered by WordPress, designed and built specifically for the needs of authors and writers; and she offers technical writing services for small and large businesses.
Before stumbling on web design, Kemi worked in book publishing for Avalon Travel, where she met Kelly. She also worked for Publishers Group West, City Lights Booksellers & Publishers, and Nolo Press.
Kemi has a Bachelors of Arts in English & Creative Writing from San Francisco State University. Her additional coding and design expertise is supported with training from Sessions, Academy of Art San Francisco, and AcademyX.
When Kemi is not working, you can find her taking classes on fiction and poetry, writing, traveling, sewing, and incorporating mindful practice in her daily life as an HSP and INFP through meditation, taking classes at the East Bay Meditation Center in Oakland, California, and via her holistic approach to exercise and plant-based nutrition.
Praise for Waking the Dream
I have worked with Kelly on several projects over the past few years. She has the utmost professional attitude, and focuses on a problem applying her breadth of skills. She is also a pleasant and delightful person that is a pleasure to work with. I have worked with well over 100 contractors over the past 5 years, and hold Kelly in the top 10. Kelly is always key in my mind for new and ongoing projects, and I look forward to working with her for years to come.
– Vincent Serpico, Serial Entrepreneur; CEO, SerpicoDEV
Kelly Lydick was already one of the literary lights of my life – her book, Mastering the Dream, was inspirational and influential to me as a graduate student in creative writing, opening the door to experimental nonfiction and Jewish mysticism. So when I saw Kelly was offering a workshop on Gateway Dreaming, I grabbed the opportunity to learn from her. I had a dream practice already, that is, I wrote down my dreams first thing in the morning and worked with them as a basis for free writing and free associating, drawing from them heavily as important source of insight, creativity and personal growth. In her course, I was given a larger framework within to think about my dreams and techniques for deepening my dream practice. For example, I already kept a pen and notebook by my bed to write down my dreams in the morning but I had never thought to write down questions for my dreams at night before I had them and while Kelly well understood the approach to dreams developed in Western psychology, she also taught me about the approach to dreaming in Shamanic and mystical traditions I was totally unfamiliar with. As a teacher, Kelly is totally organized, responsible, responsive pragmatic, present and delightfully open and broadminded. The Gateway Dreaming course I took with her was over the phone but it felt like I was in the same room with her and the other students because of the quality of teaching and the kind of connection it inspired with her and the other participants. If you are interested in learning about your dreams or developing an already existing dreaming practice, I can't recommend Kelly's workshop more highly.
– Nina S., New York, NY
I really enjoyed the Gateway Dreaming workshop and Kelly is not only very knowledgeable of techniques that help find the deeper meaning of a dream and how to apply what we learn to our waking life, she is also very intuitive. Her knowledge and intuitive helped me a lot with my own "gateway dreaming" journey!"
– Donald M., Myrtle Beach, SC
"The Greek word for crisis also means to make a choice. But sometimes we find ourselves so twisted up, even though we know it is time to let go, that we feel we could use the support of a good Greek fate who can thrust her fingers into our knots and loosen them up a little. Kelly is a psychic textile worker – she knows how to hold the space and loosen you up while you cut the threads from what you must so you can weave a new color into your own tapestry. She is the queen seamstress of the psychic garment."
– Sabrina D. Long Beach, CA
Kelly was able to give me a clear description of the energies she was picking up in my life. Not only did she state current conflicts I already know of, she was able to explain to me other energies that revolve around it that I couldn't see.
– Gina A., Honolulu, HI