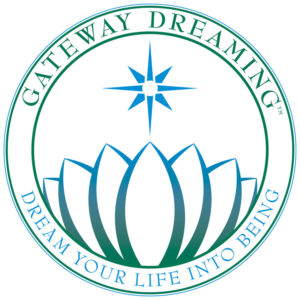 Kelly offers Gateway Dreaming™ in 45 minute and 1-hour and 15 minute session times.
Certified by Hay House author Denise Linn, Kelly's coaching technique also includes principles from depth psychology, Jungian psychology, and her own personal approach to spiritual counseling.
Kelly has seen shifts in her clients' perspectives in just a single coaching session, and her approach can get right to the heart of deep matters in order for transformation to take place and optimal results to be achieved.
Some of the topics explored in the Gateway Dreaming™ process include:
Identifying different types of dreams
The Dream Incubation technique
Tools and aids for better dream recall
Symbols, colors, and numbers in dreams
Working with lunar cycles to enhance your dreaming experience.
And more!
Dreams are a vast world of brilliant information, and Kelly has been working with her own dreams since she was a teen. Passionate about positive results, her coaching sessions are life changing.
"I really enjoyed the Gateway Dreaming workshop and Kelly is not only very knowledgeable of techniques that help find the deeper meaning of a dream and how to apply what we learn to our waking life, she is also very intuitive. Her knowledge and intuition helped me a lot with my own 'Gateway Dreaming' journey!"                                                                    – Donald M., Myrtle Beach, SC
"Kelly Lydick was already one of the literary lights of my life – her book, Mastering the Dream, was inspirational and influential to me as a graduate student in creative writing, opening the door to experimental nonfiction and Jewish mysticism. So when I saw Kelly was offering a workshop on Gateway Dreaming, I grabbed the opportunity to learn from her. I had a dream practice already, that is, I wrote down my dreams first thing in the morning and worked with them as a basis for free writing and free associating, drawing from them heavily as important source of insight, creativity and personal growth. In her course, I was given a larger framework within to think about my dreams and techniques for deepening my dream practice. For example, I already kept a pen and notebook by my bed to write down my dreams in the morning but I had never thought to write down questions for my dreams at night before I had them and while Kelly well understood the approach to dreams developed in Western psychology, she also taught me about the approach to dreaming in Shamanic and mystical traditions I was totally unfamiliar with. As a teacher, Kelly is totally organized, responsible, responsive pragmatic, present and delightfully open and broadminded. The Gateway Dreaming course I took with her was over the phone but it felt like I was in the same room with her and the other students because of the quality of teaching and the kind of connection it inspired with her and the other participants. If you are interested in learning about your dreams or developing an already existing dreaming practice, I can't recommend Kelly's workshop more highly."                                                                                                                                            – Nina S., NYC