Sparking the Creation
The ancients believed that within each and every one of us was a spark, a spark that held the potential to alight the world.
Fanning the Flames
Once the creation has sparked, it needs fuel to keep it burning bright.
Lighting the World
Every creative project has a place in the world—whether your audience is big or small, local, national or international. Your gift to the world is the sharing of your spark, the passing of the flame, that labor of love creative project into which you have poured your heart and soul.
How will you share it with the world?

Our mission at Waking the Dream is to inspire, educate, and transform. We foster personal growth for clients, and consulting services range from personal coaching sessions to aid creative processes, to writing and editing services to prepare written works for publication.
As a Certified Gateway Dreaming™ Coach, Kelly Lydick is able to assist others in identifying the symbols present in dreams to further the personal journey and the fullest expression of creativity. The Gateway Dreaming™ coaching process also helps to identify creative blocks, points of exploration, and elements of the psyche expressed through dreams. Bringing the seemingly cryptic elements of the dreamtime into the waking life allows clients to fully experience and express the creative spirit flowing from inside of them, and to help make creative dreams a reality.
Services and modalities available at Waking the Dream: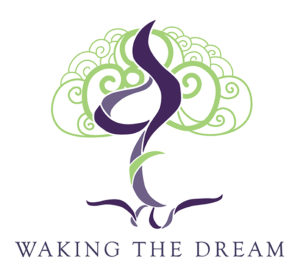 Intuitive Readings and Intuitive Counseling
Gateway Dreaming™ sessions
Past Life Readings
Past Life healing
Reiki and Crystal Reiki sessions
Creative Consulting
Guided Visualizations
Animal Reiki sessions
Creative Writing Instruction or Coaching
Group Workshop Facilitation
Writing Services (including bios, PR materials, web copy, and media releases)
Editorial services (including developmental editing, copyediting and proofreading or fiction, nonfiction, and literary and commercial works)